What Is Alarm Chat?
Alarm chat is a tool used to manage your security system when an alarm goes off. It allows you to conveniently request police dispatch, disregard false alarms and even talk to a member of your family to gather more information, all within a secure group chat.
Now, when you are in an important meeting, or unable to answer a call, Alarm Chat makes your existing security system even more convenient.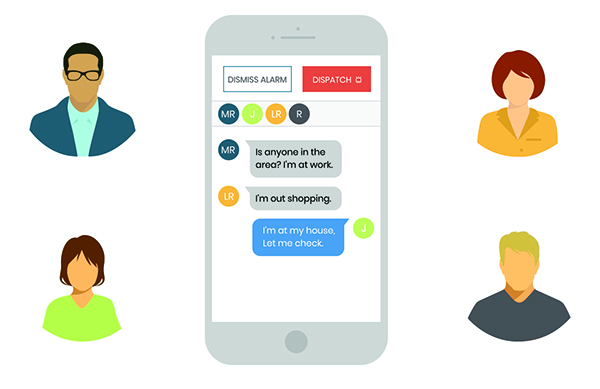 Alarm Chat Works For Homes & Businesses
When an Alarm Chat text is sent, each member on an account can simultaneously connect with each other and discuss the nature of the alarm, producing results much quicker than traditional alarm monitoring. So, when a co-worker stays at work late or a child comes home early from school, they won't get surprised by a visit from the police.